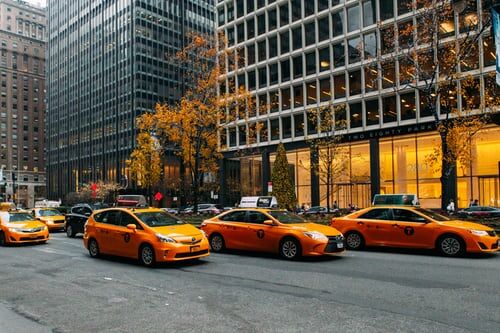 These are the top ten reasons why Alltaxi.com, a company that has been offering dependable, inexpensive, and elegant transportation services for over 50 years, believes that choosing an airport shuttle service is always the best option for your trip. The following are some of the advantages of using Alltaxi.com's services in your itinerary for visitors to India-
Reliability
Alltaxi.com believes there is no better way to go to the airport, from the convenience of reserving your services online to the assurance of getting picked up and dropped off on time. Our Airport Shuttle Service totally understands what it takes to get you to your destination. They are always on time and take into account traffic, diversions, and extra pickups.
Help you be Stress-Free
Getting to the airport, whether for a business trip to Delhi or a family vacation in Dehradun, is easily the most stressful portion of any journey. Airport shuttle service or Airport Car Service shared rides, and other forms of private conveyance ensure a peaceful and stress-free trip to popular tourist destinations such as Delhi Airport or Kolkata Airport.
Quite Economical
When traveling with a large family that cannot fit into one vehicle, the airport shuttle service becomes the most cost-effective and practical option for everyone to travel and arrive at the airport together. Smaller parties can save money by using Alltaxi.com's shared transportation service or airport shuttle service.
Be in Style
Arrive at the airport in elegance and feel like a VIP with private vehicle service. It's a terrific way to unwind before flying out of one of India's busy city airports or the Delhi airport. It's also a great way to start off a memorable event.
Traffic-Related issues
It is possible to miss your flight due to traffic. The Airport Shuttle Service is all familiar with the best and most dependable routes to the airport, avoiding the most congested areas. We can also assist in better planning than the average traveler. That's what passengers can expect from a company with 50 years of experience.
Trying to Park
Long-term airport parking can cost up to $40 per day, according to some estimates. For a seven-day vacation, this adds up to about $300. Parking lots tend to fill up quickly during peak travel seasons. You don't want to go circling pricey lots looking for a secure parking spot for a week.
Security Concern
Drivers for airport shuttle service have undergone extensive training and have years of driving experience. They give travelers a first-class experience by assisting with baggage loading and unloading, as well as getting you to your destination on time and safely so you can enjoy your trip.
It's Simple to Travel in a Group
Taking a large group to the airport might be a nightmare in the making. However, with our door-to-door service, tourists are picked up from the airport and dropped off at their homes when they choose the airport shuttle service. In comparison to individual car service or long-term parking for many vehicles, it is also the most cost-effective solution for large groups.
Confusion should be Avoided
The Delhi International Airport and Mumbai Airport are two of the most congested in the country, and navigating them under the stress of making a flight on time can be scary. Airport shuttle service from AllTaxi.com help you avoid getting lost. We understand what to do to get you where you need to go.